Article successfully added.
boso
egotest Blutdruckmessgerät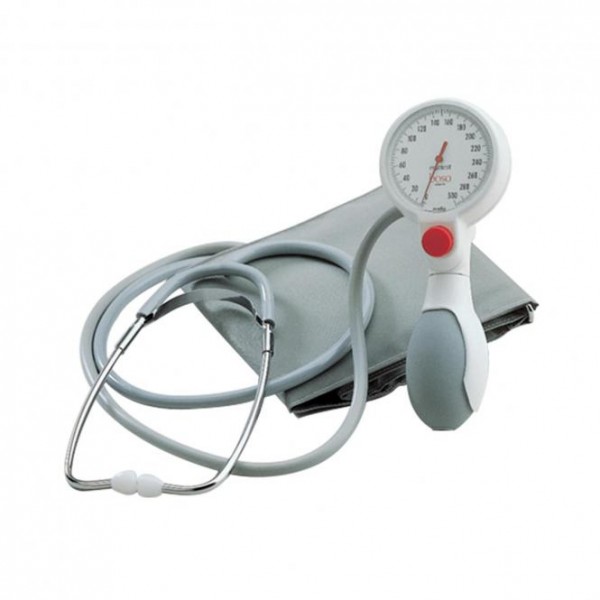 ready for shipment
You will receive your goods between the 26.04.2019 and 30.04.2019
egotest Blutdruckmessgerät
Mit dem Boso egotest Blutdruckmessgerät können Sie Ihren Blutdruck ganz einfach selbst messen. Das klassische Blutdruckmessgerät ist aber auch ideal für die Arztpraxis geeignet. Das Stethoskop ist beim egotest fest in der Manschette integriert und das Ventil kann komfortabel über einen Druckknopf bedient werden.
manuelles Blutdruckmessgerät von Boso
zur Oberarmmessung
mit Druckknopfventil
in der Manschette integriertes Stethoskop
besonders stoßsicher
60 mm Skala
mit Standardmanschette (22 - 32 cm)
Das Boso egotest Blutdruckmessgerät ist ideal zum Selbsttest bzw. zur Kontrolle des eigenen Blutdrucks geeignet, da die besonders große Skala sehr gut lesbar ist.
Lieferumfang
1 boso egotest Blutdruckmessgerät
Das Unternehmen Bosch + Sohn, kurz Boso, hat sich auf die Herstellung präziser Blutdruckmessgeräte spezialisiert. Die hochwertigen Produkte der Firma Boso werden nach Angaben des Herstellers von 77 % aller deutschen Ärzte verwendet. Da die Messgeräte einfach zu bedienen und die Messwerte einfach abzulesen sind, sind die Boso Blutdruckmessgeräte auch für die Selbstmessung Zuhause geeignet.
DocCheck Shop Preisgarantie: Das manuelle Blutdruckmessgerät Boso egotest erhalten Sie bei DocCheck Shop garantiert am günstigsten.
Further information
Customer assessment ⦁ egotest Blutdruckmessgerät