Article successfully added.
PRIMEDIC
HeartSave 6S
automatic portable external defibrillator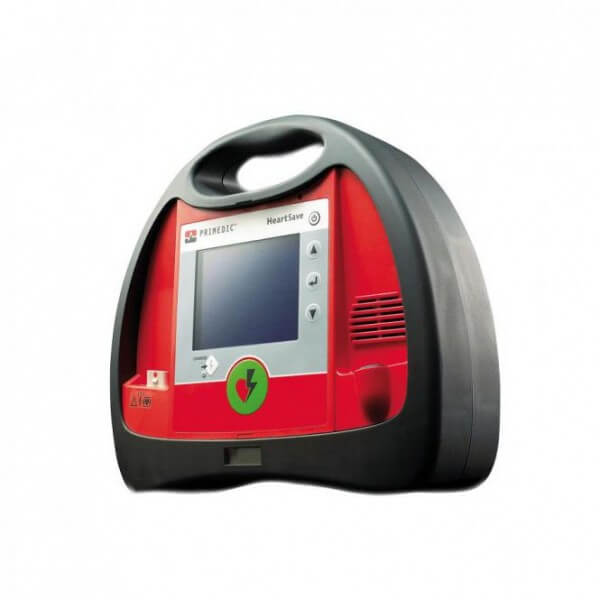 Delivery 18 to 20 days
You will receive your goods between the 17.04.2019 and 20.04.2019
HeartSave 6S
The HeartSave 6-series offers everything for emergency-monitoring, from 6-channel ECG to SpO2 monitoring.

The HeartSave 6/6S is in automatic mode after being switched on. With the push of a button, the user can switch the device to manual operation as needed. If a QRS complex is detected in manual mode, synchronous markers are automatically assigned to the R-wave, and the cardio version is made possible.

The 3-pole ECG patient-cable included in the delivery enables affordable patient monitoring. A high degree of flexibility is achieved through simple re-plugging.

The HeartSave 6S has, in addition to the functions of the HeartSave 6, the option of an SpO2-measurement.

high-resolution monitor for the display of: Operation duration, ECG-curve, Heart frequency, known VF, generated defibrillations

biphasic power-controlled defibrillation impulse

CCD-technology

true one-button operation
voice-guided user instructions

different languages possible

6-channel ECG, 2 channels selectable for monitor
manual operation for monitoring
setup menu for individual settings
upgradable for SpO2-measuring
delivery with rechargeable battery pack and charger
pulse oximetry
5 year manufacturer's warranty

Delivery includes
Primedic HeartSave 6S Defibrillator
Pulse oximetry
Lithium Batteries
Savepads
Compactflash 512 MB card
Battery pack

Further information