Article successfully added.
HEINE
mini NT Adapterset
Heine mini NT Adapter set for Mini 2000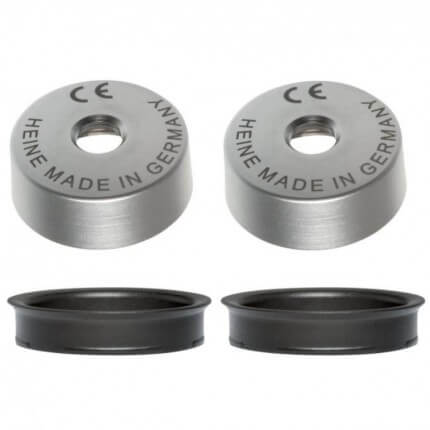 Order number: 159840
Package: 1 piece(s)
Delivery 20 to 24 days
You will receive your goods between the 17.11.2020 and 24.11.2020
Current information on the delivery situation:
Due to the tense situation caused by the Covid-19 eruption, there may be occasional delays in delivery. We have adjusted the capacities of our logistics accordingly, so that we can largely meet the indicated delivery dates.Medical facilities and doctors are supplied by us with priority. We do not supply resellers. Thank you for your understanding!
mini NT Adapterset
Heine Beta Handles can be upgraded to a Beta NT rechargeable handle.
This is accomplished by simply un-screwing the bottom unit of module X-000.99.010 (cylinder handle unit with tip), and replacing it.
Following this, nickel-based, alkaline, metal-hydride, or Li-Ion rechargeable batteries can be used in the handle, and charged in the NT charger with full-charge function, over-charge protection, and quick-charge function.