Article successfully added.
for Littmann stethoscopes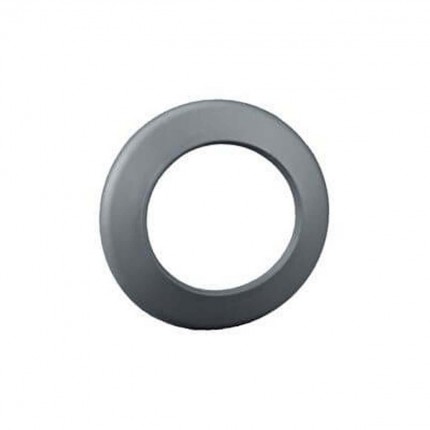 Order number: 100225.2
Package: 1 piece(s)
Item in stock
You will receive your goods between the 23.10.2021 and 27.10.2021
Non-Chill Rim from Littmann
Makes auscultation more comfortable for your patients.
Non-chill rim for bell of 3M/Littmann stethoscopes.
for all Littmann stethoscopes
Ø 3,4 cm
material: rubber
Prevents direct contact between stethoscope head and skin without lessening the acoustic quality
Available in black and grey.
| | |
| --- | --- |
| DocCheck Shop Deal: | DocCheck Shop Top Deal |
Further information
Customer assessment ⦁ Non-Chill Rim
Rate this article
Evaluations will be activated after verification.
-
Man merkt beim aufziehen, dass der Kälteschutzring auch für den anderen Trichter gemacht ist, irgendwie saß der Originale besser, im Alltag vergisst man dies allerdings rasch, da sich...
-
Mit dem Ersatz Kälteschutzring läßt sich schnell ein altes Master Classic II aufwerten. Die Qualität der Ringes ist gut. Von Vorteil ist auch,daß man sich farblich passend die Ohroliven...
-
Gute Verarbeitung des Kälteschutzringes. Lässt sich ohne Probleme anmontieren. Wie bekannt die gewohnte Klangqualität die man nun durch das über 5 Jahre alte Stethoskop erfährt
-
Ja was soll man sagen?! Passt, sitzt... Geht etwas schwer draufzustülpen auf den Trichter aber ist alles machbar :) Allerdings war bei mir mit der Lieferung etwas nicht ok, irgendwie hat...
-
Der Littmann Kälteschutzring für Dual/Cardiologie III grau paßt auch wie angegossen für das Littmann Cardiologie II SE, für das ich den Ring bestellt habe.
Das ist meines Erachtens eine...
-
Mit der Zeit ist der Kälteschutzring eingerissen und war nicht mehr schön anzuschauen. Nach dem ich die Membran ausgetauscht hatte, habe ich auch den Kälteschutzring erneuert (der Wechsel...