Article successfully added.
DocCheck
Single-use electrodes
Single-use foam electrodes for adults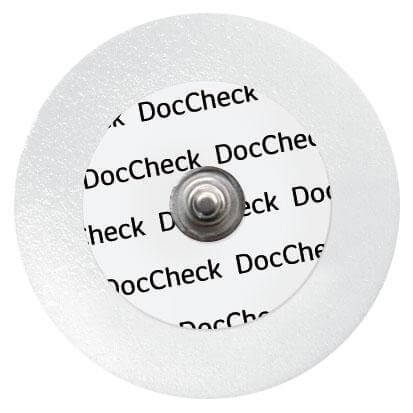 Order number: 100185.0
Package: 30 piece(s)
ready for shipment
You will receive your goods between the 22.09.2020 and 25.09.2020
Current information on the delivery situation:
Due to the tense situation caused by the Covid-19 eruption, there may be occasional delays in delivery. We have adjusted the capacities of our logistics accordingly, so that we can largely meet the indicated delivery dates.Medical facilities and doctors are supplied by us with priority. We do not supply resellers. Thank you for your understanding!
Single-use electrodes
Foam electrode with solid (fixed) gel.
pre-gelled
silver/silver chloride contacts
for ECG, ergometry und long-duration ECG
Return conditions
This article is excluded from withdrawal.
Further information
Customer assessment ⦁ Single-use electrodes
-
gute Klebeeigenschaften, keine Hautreizungsreaktionen preiwertes Doc-check Angebot
-
Die Elektroden sind auch für den geringen Preis absolut schlecht! Werde sie nicht mehr bestellen. Fü r diesen Preis sollte es etwas besseres geben! Kann von diesem Produkt nir abraten!
-
Preis o.k.
Habe die Teile allerdings noch nicht ausgepackt.....
-
Die Elektroden haften sehr gut auf der Haut. Die Ableitungen sind vergleichbar gut mit anderen Elektroden. Das Preis-/Leistungsverhältnis stimmt hier auf jeden Fall.
-
Kleben gut, aber schlechte bzw. gar keine Ableitqualität am LZ-EKG nach einigen Tagen Liegezeit der bereits geöffneten Tüte- vermutl. durch Austrocknung des Kontaktgeles? Bei einer der...
-
Die Elektroden habe ich bereits im hausärztlichen Notdienst testen können und haben sich bestens bewährt - sehr gute Klebefähigkeit kombiniert mit guten Kontakeigenschaften - abschließend...
-
Die DocCheck-Einmal-Elektroden haften sehr gut, auch über viele Stunden. Als Sensormaterial wird Ag/AgCl verwendet. Die Ableitung sieht - selbst bei Bewegung - sehr sauber aus.