Article successfully added.
DocCheck
Pean-Clamp
arterial clamp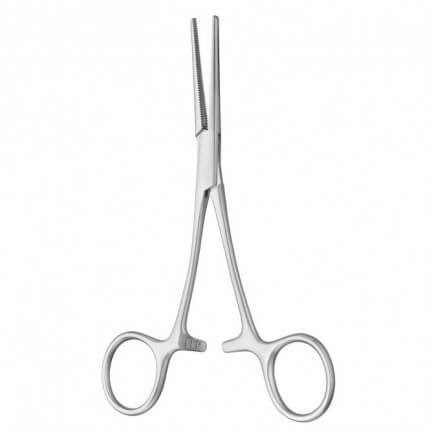 Order number: 200339.1-super
This item is not available
Pean-Clamp
For short-term gripping and holding of severed blood-vessels, for primary haemostatic, or before intended ligature, for example in surgery. At first glance, the clamps resemble surgical shears, and are held like them, but instead of cutting-blades, they possess two transversely grooved jaws.
optionally curved or straight
material: stainless steel
| | |
| --- | --- |
| Product Type: | Reusable Instruments |
Further information
Customer assessment ⦁ Pean-Clamp
-
Mit der guten Pean-Klemme kann man immer wieder viel machen kann. Man muss nur einfallsreich sein. Man kann sie sogar als Infusionshalter in den Wohnungen nutzen. Gute Qualität
-
Mit den Pean-Klemmen bin ich sehr zufrieden. Ich benutze sie auch zum Schröpfen und die Watte hält gut. Selbst größere Mengen werden zuverlässig fest geklemmt. Ein gutes...