Article successfully added.
with and without matt border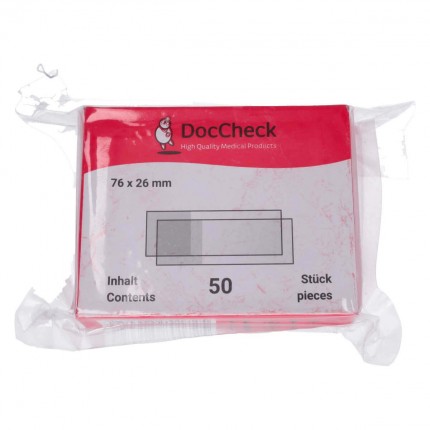 Order number: 100450.2
Package: 50 piece(s)
instead of

€2.08
(€0.02 * / 1 piece(s))
instead of

€1.75
(€0.00 * / 1 piece(s))
Specimen slide from DocCheck
The microscope slide is made of top-grade, non-corroding glass and is intended for use in light microscopy. It is ready to use, having been pre-cleaned.
half white
cut
strength 0.8 - 1.0 mm
Further information
Customer assessment ⦁ Specimen slide
Rate this article
Evaluations will be activated after verification.
-
Schnelle Lieferung, gute Qualität, und sonst auch kein Grund zur Beanstandung. Ich kann den Kauf dieses Produktes nur weiterempfehlen. Preis - Leistung Verhältnis stimmt.
-
Vergleichbare Qualität zu deutlich teueren Objektträgern ist gegben und sie überzeugt wirklich. Für den mikroskopischen Einsatz sind diese Objektträger perfekt zu gebrauchen.