Article successfully added.
Hecht-Assistent
Mechanical Interval Timer
mechanical timer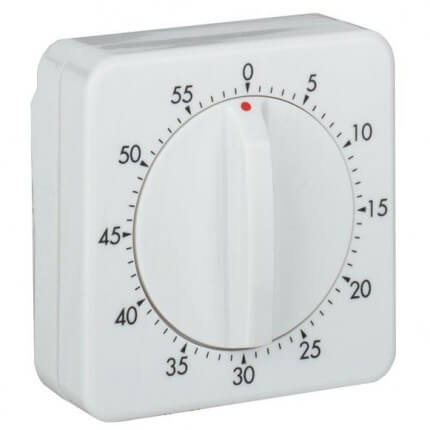 Order number: 128054
Package: 1 piece(s)
ready for shipment
You will receive your goods between the 26.09.2020 and 30.09.2020
Current information on the delivery situation:
Due to the tense situation caused by the Covid-19 eruption, there may be occasional delays in delivery. We have adjusted the capacities of our logistics accordingly, so that we can largely meet the indicated delivery dates.Medical facilities and doctors are supplied by us with priority. We do not supply resellers. Thank you for your understanding!
Mechanical Interval Timer
Timing up to max. 60 minutes.
Customer assessment ⦁ Mechanical Interval Timer
-
Beide Geräte Arbeiten ungenau,z.B.ist bei einem Gerät die Skala um eine Minute verschoben.
Das Gehäuse scheint sehr stabil zu sein , besonders positiv fällt die Haftfähigkeit der beiden...
-
Ein ganz klassisches Gerät wie früher. Man muss wirklich dran denken, dass man das Rad erst ganz durchdreht, damit er richtig läuft, dann aber zuverlässig und mit klassischem lauten Ticken.