Article successfully added.
Doctor No
Folder
folder for storage of all documents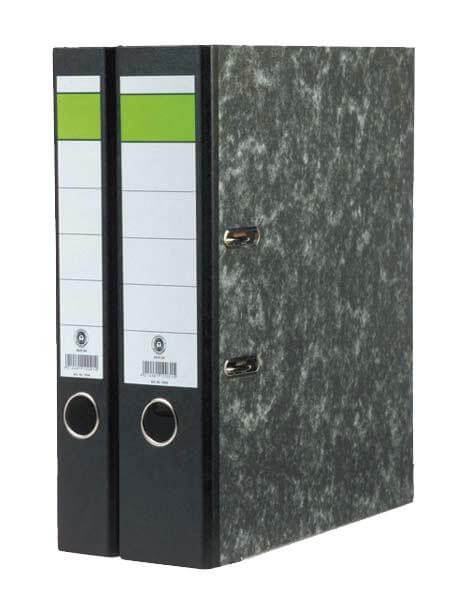 ready for shipment
You will receive your goods between the 20.07.2019 and 24.07.2019
Folder
solid lever-mechanism and strong card-board cover
with space-saving slots, grip-hole, edge-guards, and rear label
good user-quality of German manufacture
spine-width 5 or 8 cm
Further information
Customer assessment ⦁ Folder
Wir haben wiederholt den Ordner breit, 8 cm, für die Ablage aller Dokumente bestellt, da er solide verarbeitet ist und über eine robuste Hebelmechanik verfügt.
stabile Qualität sowohl hinsichtlich Pappe als auch Innenteil, hält alles auch nach längerem Gebrauch ohne Probleme. Der Preis ist gut akzeptabel, ich würde den Ordner wiederbestellen.
Wir haben diesen Ordner in 8 cm (Ordner für die Ablage aller Dokumente) bestellt. Er zeichnet sich durch stabilen Pappeinband und robuste Klemm-Mechanik aus und ist somit empfehlenswert.
Wir bestellen diese 8 cm breiten Ordner seit einiger zeit bei Doccheck, da sie eine gute Qualität (stabil, robuste Heftmechanik) bei einem akzeptablen Preis aufweisen.
Ich habe den Artikel: Ordner breit, 8 cm für die Ablage von Dokumenten bestellt. Gute Qualität in Karton und Metalleinlage/Heftung, ich kann den Artikel empfehlen.
Was braucht man in der Praxis ?
Funktionierende Produkte. Hier haben Sie eines gefunden. Die Ordnermechanik hakt nicht und scheint robust, die Pappwände sind stabil.