Article successfully added.
3B Scientific
Desk Model of the Ear
1.5 times lifesize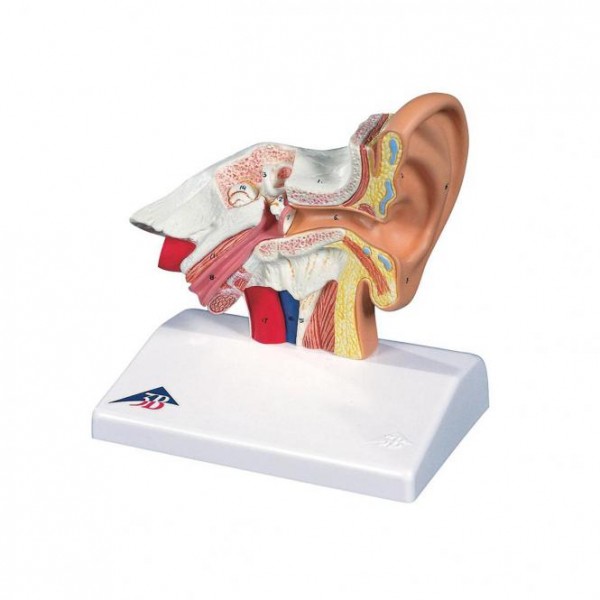 Delivery 15 to 17 days
You will receive your goods between the 13.03.2019 and 18.03.2019
"Desk Model of the Ear"
Shown are outer, middle and inner ear. Ear drum with hammer and anvil, as well as the labyrinth with stirrup, spiral, hearing and balance nerves can be removed. Middle and inner ear can be closed by two removable bone sections.
representation of the outer, middle and inner ear
on stand
Further information
Customer assessment ⦁ Desk Model of the Ear