Article successfully added.
BBraun
Askina Sling Gauze Dabs
Selvedge gauze dabs for stopping bleeding, wound cleaning and skin disinfecting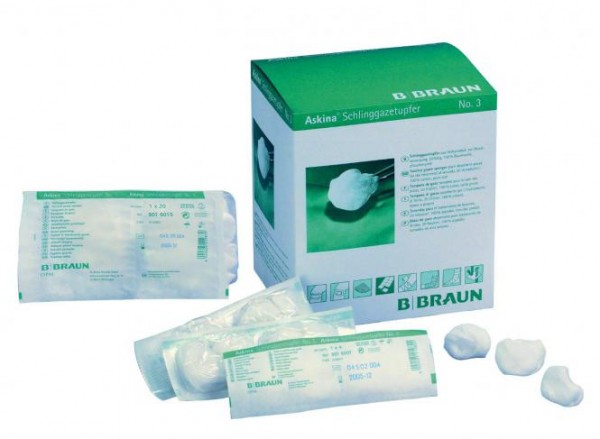 Order number: 180650
Packung: 4 Stück
ready for shipment
You will receive your goods between the 19.02.2019 and 20.02.2019
"Askina Sling Gauze Dabs"
The Askina sling gauze dabs of bandage mull according to EN 14079-VM 20 are each made from a single piece of muslin with all edges safely selvedged inside the ball. They possess a high absorption capacity and serve to stanch blood flow and clean wounds, as well as to disinfect large skin areas.
made of bandage mull according to DIN 61630 VM 20, Ph. Eur.

20-thread count, without x-ray contrast threads
100% cotton
no x-ray contrast strips
100% non-chlorine bleached
Further information
Customer assessment ⦁ Askina Sling Gauze Dabs