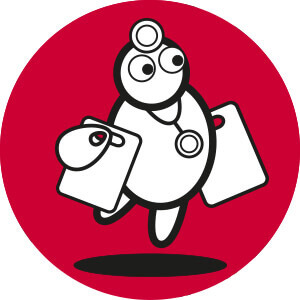 Imprint
In the following we would like to introduce our imprint to you:
Our address
DocCheck Shop GmbH
Vogelsanger Str. 66
50823 Köln
Germany
Contact:
Contact form
About Us
Legal website operator identification:
DocCheck Shop GmbH
Represented by the general managers Helmut Rieger, Christine Irmler
Vogelsanger Str. 66
50823 Köln
Germany
Contact: Contact form
VAT No.: DE811441141
listed in the commercial register of the local court Köln
Commercial register number - Part B of the commercial register - 95920
Qualify person according to MDR § 15: Sabina Rieger
Email for security messages:qm@doccheckshop.com
Competent supervisory authority:
Bezirksregierung Köln
Zeughausstr. 2-10
50667 Köln
Germany
The European Commission provides a platform for the out-of-court resolution of disputes (ODR platform), which can be viewed under http://ec.europa.eu/odr.
We are not willing to enter into dispute resolution proceedings before the consumer arbitration board.