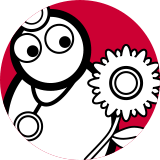 DocCheck Environment Protection Project
Being among one of the leading online providers for medical products and technology DocCheck Shop ships several ten thousand parcels to customers all over Europe. The goal of the DocCheck climate protection project is to either avoid or balance CO2 emissions.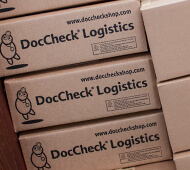 Packaging
For the shipping packages DocCheck uses environmentally friendly resources wherever possible. The cartons contain a high percentage of recycled paper and can be recycled 100% after use. The padding material contains 99% air and 1% environmentally friendly HDPE foil. The air cushions are inflated on site only.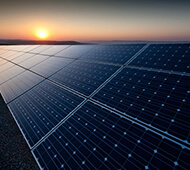 Energy Consumption
In any company, all areas use energy. DocCheck tries to reduce the level of energy consumption, for example by consistent use of LED lighting as well as intelligent heating control. Since mid 2012 a photovoltaic system with a peak performance of 120 kW produces climate neutral energy for all branches of the DocCheck group, taking off environmental strain by saving over 100 tons of CO2.