Article successfully added.
Hecht-Assistent
Test-Tube Rack
test-tube rack for 6-24 test-tubes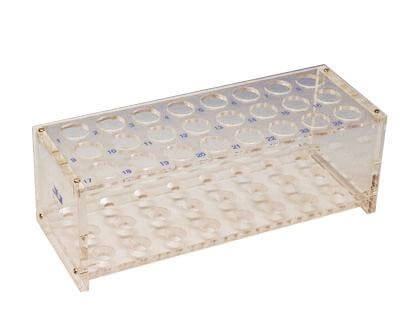 ready for shipment
You will receive your goods between the 23.02.2019 and 25.02.2019
"Test-Tube Rack"
With us you get the rack in various sizes (between 6 and 24 test-tubes fit into the rack) and the material is acrylic glass.
It's advisable to use a test-tube rack during lengthy tests, also for tests where the mixture in the test-tube foams or bubbles. If it is a caustic mixture, your body and clothing are protected.
with numbering at every hole
made of acrylic glass
weather- and aging resistant
elastic, conditionally impact-proof
resistant to acids and lyes of medium concentration
resistant to gasoline and oil
comparatively scratch-resistant

Further information
Customer assessment ⦁ Test-Tube Rack