Article successfully added.
3B Scientific
Max the Muscle Skeleton
Skeleton on 5-footed stand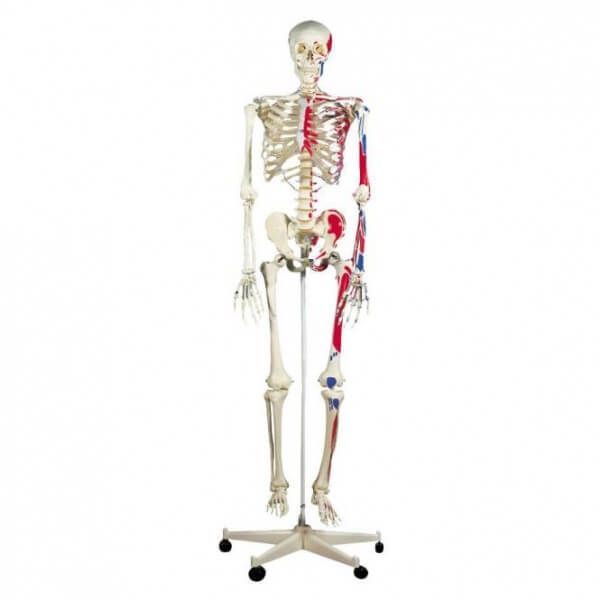 ready for shipment
You will receive your goods between the 23.02.2019 and 25.02.2019
"Max the Muscle Skeleton"
This skeleton model embodies all the standard benefits of a 3B scientific skeleton. In addition, it shows the structural interactions between bones and muscles. On the skeleton's left side, more than 600 medically/anatomically important structures are designated, such as muscle origins in red, muscle attachments in blue, and, on the right side, hand-numbered bones, fissures and foramina.
musculo-skeletal Max embodies all standard benefits of the classic skeleton.
offers in addition a representation of the structural interaction between bones and muscles
on the skeleton's left side, more than 600 medically/anatomically important structures are designated
unbeatable price-performance point
first-class natural casting "Made in Germany"
hand-finished
made of durable, unbreakable plastics
the ca. 200 bones closely approximate their real weight
natural height
anatomically correct
3-part assembled skull
individually inserted teeth
quick and easy-to-take limb measurements
Product contents
Skeleton Max
Stand
dust cover
Further information
Customer assessment ⦁ Max the Muscle Skeleton