Article successfully added.
seca
417 Measuring Board
Measuring board for measuring length of infants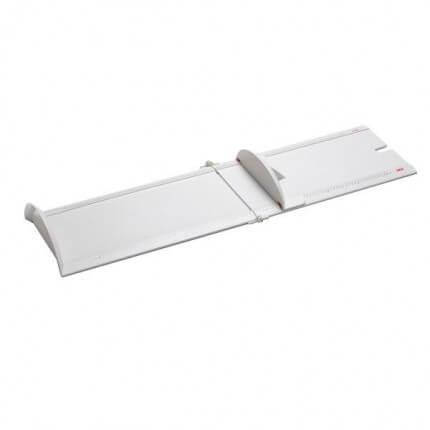 Order number: 294314
Package: 1 piece(s)
Delivery 9 to 13 days
You will receive your goods between the 05.10.2020 and 09.10.2020
Current information on the delivery situation:
Due to the tense situation caused by the Covid-19 eruption, there may be occasional delays in delivery. We have adjusted the capacities of our logistics accordingly, so that we can largely meet the indicated delivery dates.Medical facilities and doctors are supplied by us with priority. We do not supply resellers. Thank you for your understanding!
417 Measuring Board
Modern pocket dermatoscope in a handy format and in the unique compact design with quality optics. 10 x magnification with optics that can be focused. Metal screw closure.
Replacement handle mini 3000 only.
lens with 10 power magnification
robust, durable metal base
improved, very bright, concentrated white XHL Xenon Halogen light for optimal illumination
pocket clip with integrated on-off switch, automatic in-pocket shut off. Guaranteed for 20,000 switch cycles.
high-grade, chrome alloy and plastic handle. Shockproof, robust, slip-proof.
contains 10 ml dermatocopy oil
battery type: AA
The mini 3000's decisive characteristics are best quality, unique ergonomics and high-grade components. The result is outstanding handling in all examination situations.
Advanced technology, improved performance and innovative features, such as an improved XHL lens lamp, ensure optimal diagnostic quality and reliability.
Quality truly meets design in the Mini 3000 series. Modern design blends with, among other things, special synthetic materials for a solid feel at minimal weight. When it comes to functionality and performance, the Mini 3000 series is without equal.
Product contents
Dermatoscope Heine Mini 3000
handle with batteries
2 batteries: AA MN 1500 LR6 1.5 V
Heine dermatoscopy oil 10 ml
extensive dermatoscopy compilation with illustrated atlas
user guide