Article successfully added.
Epiglu
Tissue Glue
seamless and bacteria-tight skin closure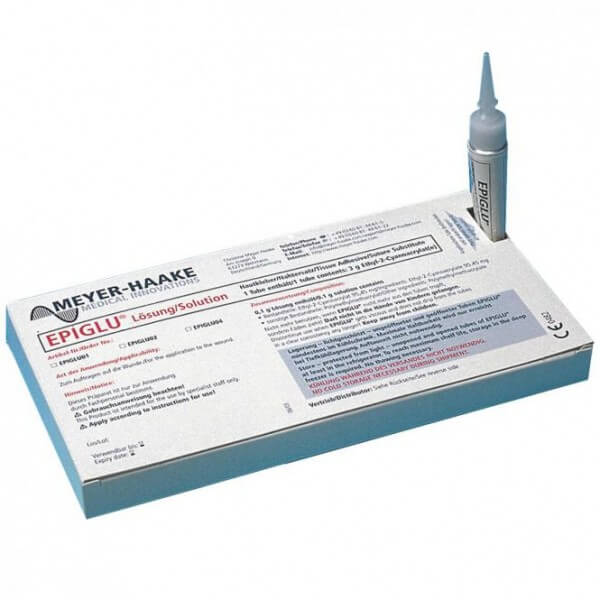 ready for shipment
You will receive your goods between the 20.07.2019 and 24.07.2019
Tissue Glue
Wound-adhesive for exterior application, application in the oral cavity and exterior genitalia. For fresh cut-, tear-, and operation-wounds as well as protection/closure after skin lesions (naevi, warts, liver spots, age spots etc...).
For wound-closure after careful adaption of the wound's edges, as stitching-substitute, for additional stabilizing of seams, or to protect wounds that already have a seam from infections.
sufficient for at least 20 applications
incl. 2 palettes with 20 fine-dosing pipettes
Further information
Customer assessment ⦁ Tissue Glue
Für den Notdienst gut zu gebrauchen. Die Kühlung einzuhalten ist hierfür das größte Problem. Ansonsten gut anzuwenden, lediglich vorsicht nicht selbst anzukleben ;-)
Zuletzt bei 3jährigem...
Der Epiglu Gewebekleber ist einfach zu verwenden. Ich war sehr zufrieden mit dem Ergebnis. Da ich den Gewebekleber für den hausärztlichen Bereich verwende, werde ich mit Spannung...