Article successfully added.
SÖHNGEN Shovel Stretcher
For spine board whole-body immobilization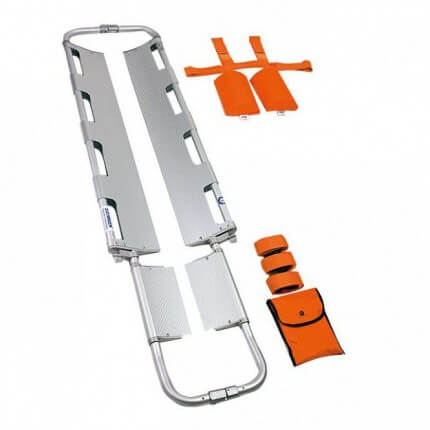 Article ID: 200134.0
Package: 1 piece(s)
This item is not available
Shovel Stretcher from SÖHNGEN
Special equipment for the careful, secure lifting and moving of the seriously injured.

Open the two scoops, push them sideways under the patient and then close them again. The patient can now be lifted carefully and moved. Further transport with the vacuum stretcher. The scoop stretcher recommends itself particularly when spinal column injuries are suspected or the diagnosis is not certain.

spring-loaded pusch button closures on the sides
can be lengthend in steps, from 1.67 meters to 2.10 meters x 0.43 meters
telescopes down to 1.2 meters
can be loaded with up to 170 kg
incl. 3 patient safety straps
Return policy
This item is not eligible for returns.

For consumers, the right of withdrawal does not apply to contracts for the delivery of sealed goods that are not suitable for return for reasons of health protection or hygiene if their seal has been removed after delivery.