Article successfully added.
Easy-to-use black/white printer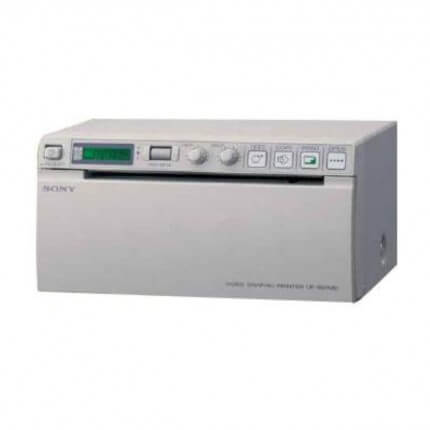 Article ID: 293160
Package: 1 piece(s)
Goods in the inlet. Delivery time longer than 8 weeks.
Video Printer UP-X898 MD from Sony
The UP-X898 MD video printer from Sony delivers images with very high resolution and precise grayscale display that facilitate interpretation. The UP-X898 MD with gamma function is particularly easy to use, despite its various print modes and wide range of applications. It only takes a few seconds and the printer has created a finished image.
Product details
Top quality black and white images
Enlarged LCD display
High resolution
Versatile application possibilities
Simplest operation
Intuitive joystick control
High quality thermal printing unit
Two paper cutters
Flexible installation
Dimensions: L 240 x W 154 x H 88 mm
Technical details
Hybrid operation with analog and digital inputs
Resolution: approx. 325 dpi
Grayscale: approx. 256
Scope of delivery
1 Sony UP-X898 MD video printer