Article successfully added.
For suppressing trauma bleeding on head and extremities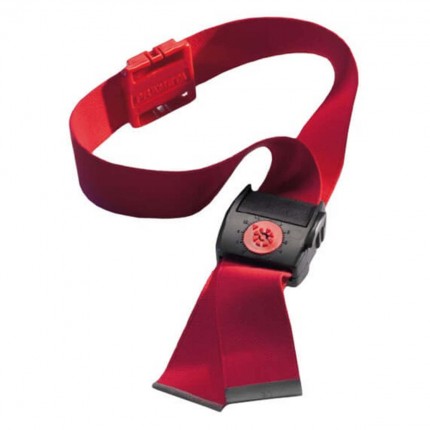 Order number: 200060.0
Package: 1 piece(s)
This item is not available
910 A Emergency Tourniquet from Prämeta
Stop heavy bleeding during an emergency? The 910 A Emergency tourniquet is a professional rescue tool that helps maintain compression of traumatic bleeding to the head and extremities. A compression plate allows you to increase the pressure selectively, while the time dial allows you to record the start of the tourniquet.
Emergency tourniquet 910 A - At a glance
Stopping bleeding - fast, targeted, dosed and with visual control
Selective pressure increase through compression plate
Regulation of the compression pressure at any time
Compression of traumatic bleeding on head and extremities
Compression of arterial puncture sites
Time dial to hold the start of the dusting
Extra wide band, versatile use
Skin friendly cotton blend
Easy release by opening the lock
Two-hand operation
All parts autoclavable up to 120°C at 1.1 bar
Scope of delivery
1 emergency tourniquet 910 A