Article successfully added.
BBraun
Omnifix Disposable Syringes
the syringe with the smooth-moving plunger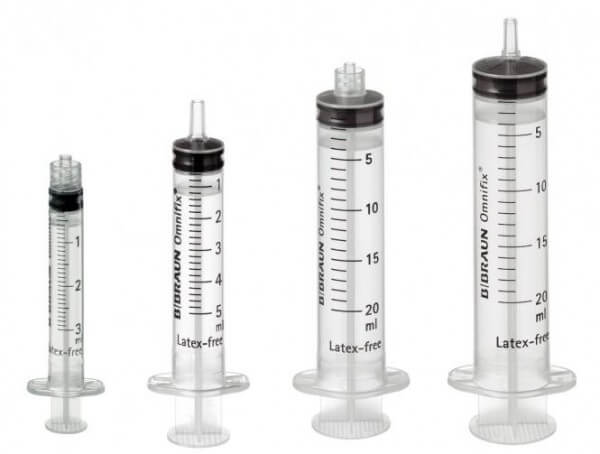 Order number: 111041
Package: 100 Stück
ready for shipment
You will receive your goods between the 22.08.2019 and 26.08.2019
Omnifix Disposable Syringes
with rubber plunger
Luer- or Luer-Lock fitting
well readable gradation
Further information
Customer assessment ⦁ Omnifix Disposable Syringes
Empfehlenswert!
Für meine Kunden ist es wichtig, mit einem mittigem Luer-Lock Ansatz arbeiten zu können.
Das Material und der Gummieinsatz lassen auf gute Qualität schließen
Gute Qualität - lohnt sich vor allem beim Quaddeln, denn der Kolben rutscht einfach besser als beim grünen Simpel-Modell, für normale Spritzen reicht das einfache Modell völlig aus.
Bewährte Qualität von BBraun, aber der fast doppelte Preis im Vergleich zu den grünen Spritzen des Herstellers, machen sich ehrlich gesagt nicht außerordentlich bemerkbar. Der Kolben...