Article successfully added.
Hecht-Assistent
Parafilm M
Sealing film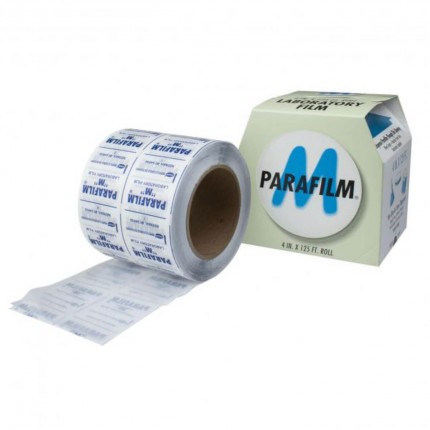 Order number: 120221
Package: 38 m
ready for shipment
You will receive your goods between the 22.09.2020 and 25.09.2020
Current information on the delivery situation:
Due to the tense situation caused by the Covid-19 eruption, there may be occasional delays in delivery. We have adjusted the capacities of our logistics accordingly, so that we can largely meet the indicated delivery dates.Medical facilities and doctors are supplied by us with priority. We do not supply resellers. Thank you for your understanding!
Parafilm M
"PARAFILM M can be stretched up to 200% and conforms even to irregular shapes and surfaces. The sealing film is free of softening agents and consists mainly of polyolefins and paraffin waxes.
for securely sealing containers
free of softening agents
consists mainly of polyolefins and paraffin waxes

Physical properties of PARAFILM M
Toxicity:
not poisonous
Melting point:
60°C
Flammability point:
301°C
Continual use temperature:
-45°C bis +50°C
Elasticity:
200%
Stretch limit:
300%
Gas permeability in 24 hours at 23°C and 50% relative humidity for O2 (oxygen):
350 cm3 / m2
for N2 (nitrogen):
105 cm3 / m2
for CO2 (carbon dioxide):
1100 cm3 / m2
Water vapor permeability in 24 hours at 37°C und 90% relative humidity
0.8 g/m2
Width
50 mm
Length
75 m
Customer assessment ⦁ Parafilm M
-
Produkt wurde in einem einwandfreien Zustand geliefert! Mit dem Produkt bin ich zu 100% zufrieden. Parafilm ist vielseitig zu verwenden und dichtet zuverlässig Behälter mit Flüssigkeit...