Article successfully added.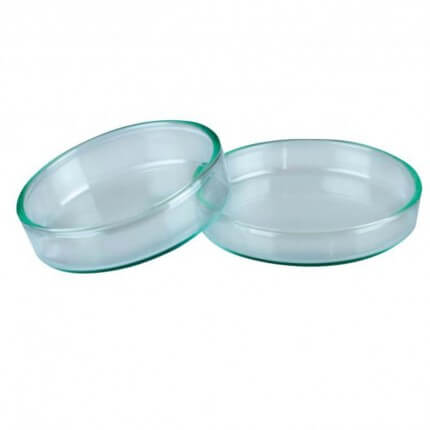 SKU: 120535
Package: 1 piece(s)
Item in stock
The delivery will take place between the
12.12.2023
and
15.12.2023
Petri dish with lid from Hecht Assistent
The Petri dish with lid is a laboratory glassware used in medicine, chemistry or biology. It is used, for example, to cultivate microorganisms or cell cultures on a nutrient medium. However, substances or samples are also stored in these dishes.
Petri dish with lid - At a glance
Petri dish in various sizes
Made of laboratory glassware
With lid
Autoclavable
Versatile use
Petri dish with lid - The details
The dish is made of laboratory glass in various sizes and can be used for a variety of purposes. Mainly it is used for the cultivation of microorganisms and is used for cell culture. For this purpose, a flat layer of nutrient medium is placed in the Petri dish, which provides the microorganisms with water and nutrients to multiply. The lid of the dish rests loosely and ensures optimal gas exchange.
The glass does not interact with other substances and can be easily rinsed. The material is heat resistant and can be sterilized in an autoclave. In order to exclude germ transmission in cell cultures, they can also be used as disposable dishes.
Scope of delivery
1 Petri dish in the desired size