Article successfully added.
Detection of hemoglobin content in the blood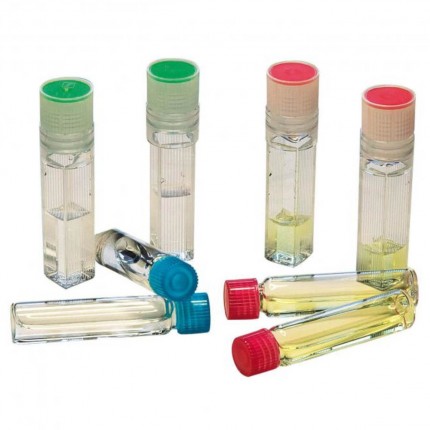 Order number: 116274
Package: 40 piece(s)
Delivery 8 to 11 days
You will receive your goods between the 11.02.2023 and 15.02.2023
K HB. Mini Cuvette Test from medichem
The Meditrol K HB. mini cuvette test from medichem is used for the detection of the hemoglobin content in the blood. Capillary or venous blood can be used as sample material. The measurement is performed by the cyanmethemoglobin method with a miniphotometer and provides indications of diseases such as anemia and polyglobulia, in addition, it is used to monitor high-risk patients with iron deficiency. The cuvette tests are ideally suited for use in laboratories and doctors' offices thanks to the simple and rapid measurement.
Important note: For health professionals only.
Thetest may only be performed and interpreted by a physician or a person authorized by a physician. Medical laypersons may use and interpret the test incorrectly.
Product details
Determination of the hemoglobin content in blood
Simple and fast measurement
For professional in vitro diagnostic application
Application for miniphotometer
Sample material: Capillary or venous blood
Measuring method: Cyanmethemoglobin method
Storage at 15 - 25°C, dark
Measuring range: 1.0 - 25 g/dL (0.6 - 15.5 mmo/L)
Measuring wavelength: 546nm, 560nm, 520 nm
Scope of delivery
1 pack of medichem Meditrol K HB. mini cuvette tests à 40 pieces in the selected version
Return conditions
This article is excluded from withdrawal.
Further information

For healthcare professionals only