Article successfully added.
Medichem meditrol cuvette-test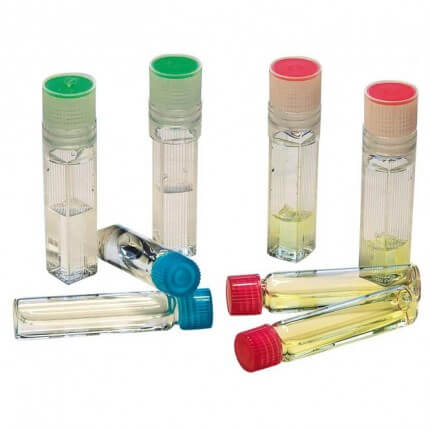 Order number: 116275
Package: 40 piece(s)
Delivery 7 to 11 days
You will receive your goods between the 28.10.2021 and 03.11.2021
K Ery.Mini Cuvette Test from medichem
Method
Photometric turbidity measuring

Sample material
Use capillary blood or EDTA-blood capillary blood immediately. Venous blood can be stored up to 24 hours at +15 to +25 °C.

Reagent
Ingredients: Gowers' solution (pre-pipetted in single-test cuvettes) sodium-sulfate 194 mmol/l acetic acid 2,8 mol/l pH = 2,5

Storage and shelf-life
Shelf-life: the reagent is usable until the expiration date on the package, if stored in the dark at +15 °C to +25 °C.

Safety-notice
The reagent contains 16,9% acetic acid and is classified as a dangerous compound according to EG-regulations. Classification: Xi (irritating). Observe hazard warnings and safety tips on package. Safety brochure available upon request.

for all miniphotometers like Dr. Lang, Bayer Combur etc.
round-cuvette test for determination of the number of erythrocytes
Return conditions
This article is excluded from withdrawal.
Further information

For healthcare professionals only