Article successfully added.
medichem
K Ery.Mini Cuvette Test
Medichem meditrol cuvette-test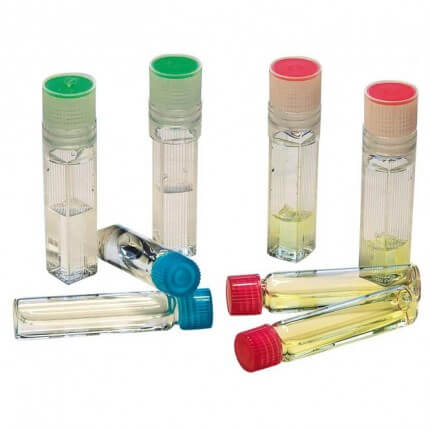 Order number: 116275
Package: 40 piece(s)
Delivery 7 to 11 days
You will receive your goods between the 01.10.2020 and 07.10.2020
Current information on the delivery situation:
Due to the tense situation caused by the Covid-19 eruption, there may be occasional delays in delivery. We have adjusted the capacities of our logistics accordingly, so that we can largely meet the indicated delivery dates.Medical facilities and doctors are supplied by us with priority. We do not supply resellers. Thank you for your understanding!
K Ery.Mini Cuvette Test
Method
Photometric turbidity measuring

Sample material
Use capillary blood or EDTA-blood capillary blood immediately. Venous blood can be stored up to 24 hours at +15 to +25 °C.

Reagent
Ingredients: Gowers' solution (pre-pipetted in single-test cuvettes) sodium-sulfate 194 mmol/l acetic acid 2,8 mol/l pH = 2,5

Storage and shelf-life
Shelf-life: the reagent is usable until the expiration date on the package, if stored in the dark at +15 °C to +25 °C.

Safety-notice
The reagent contains 16,9% acetic acid and is classified as a dangerous compound according to EG-regulations. Classification: Xi (irritating). Observe hazard warnings and safety tips on package. Safety brochure available upon request.

for all miniphotometers like Dr. Lang, Bayer Combur etc.
round-cuvette test for determination of the number of erythrocytes
Return conditions
This article is excluded from withdrawal.