Article successfully added.
medichem K Ery.Mini Cuvette Test
Detection of the number of erythrocytes in the blood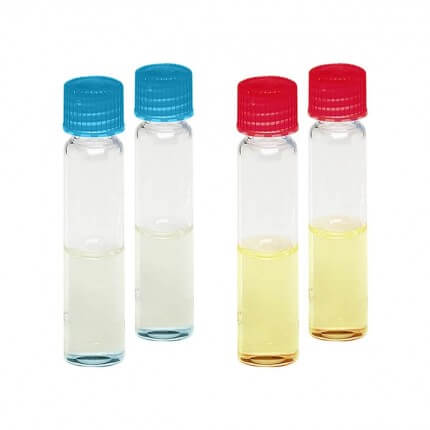 Article ID: 116275
Package: 40 piece(s)
Delivery 7 to 10 days
The delivery will take place between the
14.10.2023
and
18.10.2023
K Ery.Mini Cuvette Test from medichem
The Meditrol K Ery.mini cuvette test from medichem is used to detect the erythrocyte count in blood. Capillary or venous blood can be used as sample material. Photometric turbidity measurement is performed using a miniphotometer and provides indications of diseases such as anemia and polyglobulia. The cuvette tests are ideally suited for use in laboratories and doctors' offices thanks to the simple and rapid measurement.
Important note: For health professionals only.
Thetest may only be performed and interpreted by a physician or a person authorized by a physician. Medical laypersons may use and interpret the test incorrectly.
Product details
Determination of the erythrocyte count in blood
Simple and fast measurement
For the professional in vitro diagnostic application
Application for miniphotometer
Storage at 15 - 25 °C
Sample material: capillary or venous blood
Measuring method: photometric turbidity measurement
Measuring range: 1.0 - 10 Mio/µL
Measuring wavelength: 546 nm, 560 nm, 520 nm
Important note: the reagent causes severe irritation: contains CH₃COOH
Scope of delivery
1 pack of medichem Meditrol K ery.mini cuvette tests of 40 pieces each in the selected version
Signal word:
Warning

Pictogram:
Hazard warnings:
H315 – Causes skin irritation.
H319 – Causes serious eye irritation.

Safety instructions:
P280 – Wear eye protection/face protection.
P302 – IF ON SKIN:
P305 – IF IN EYES:
P313 – Get medical advice/attention.
P332 – If skin irritation occurs:
P337 – If eye irritation persists:
P338 – Remove contact lenses, if present and easy to do. Continue rinsing.
P351 – Rinse cautiously with water for several minutes.
P352 – Wash with plenty of water/…
P362 – Take off contaminated clothing.

Further information

For healthcare professionals only