Article successfully added.
Couppée Disposable moor compress
Ready-to-use compresses filled with natural moor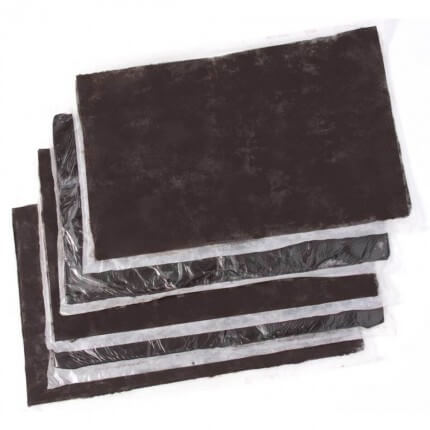 Article ID: 01050
Package: 30 piece(s)
Item in stock
The delivery will take place between the
09.10.2023
and
12.10.2023
Disposable moor compress from Couppée
These disposable moor compresses are ideal for a relaxing moor thermal therapy. The natural moor equally distributes heat on the skin's surfaces and can be used on various therapy types, for example against rheumatic system inflammations, serious health conditions post-trauma, and functional circulatory disorders. The disposable moor packs are sealed in a hygienic permeable fleece film. Since the moor comes from Germany, the packs do not need to be reconditioned and there is no risk of cross-contamination.
Product details
Compresses for moor thermal therapy
Permeable foil pack filled with natural moor from Germany
Disposable
Optimal heat distribution, particularly gentle on the skin
Heat pack ensures indirect heating
Place the permeable side of the foil on the skin, cover the impermeable side with heat pack
For external use only
Available in different sizes and weights
Infrared heat – Gentle use
Moor packs contain natural black and white peat, along with their valuable ingredients. The natural material is from Germany and comes sealed between a permeable fleece and a plastic film. The permeable side gets placed on the skin, enabling the moor to have a direct and even contact with the skin. This way, the humic acid, tanning agents and minerals all have a uniform effect on the skin. The required heat comes from a paraffin heat pack (not included in the package contents), which is pre-heated to 60 °C. The heat pack has to be placed precisely on the moor pack. The heat gets now transferred through the moor pack to the skin in a particularly gentle way. The treatment should have a duration of 30 minutes.
Package contents
1 Couppée disposable moor compress in the desired size
Return policy
This item is not eligible for returns.

For consumers, the right of withdrawal does not apply to contracts for the delivery of sealed goods that are not suitable for return for reasons of health protection or hygiene if their seal has been removed after delivery.