Article successfully added.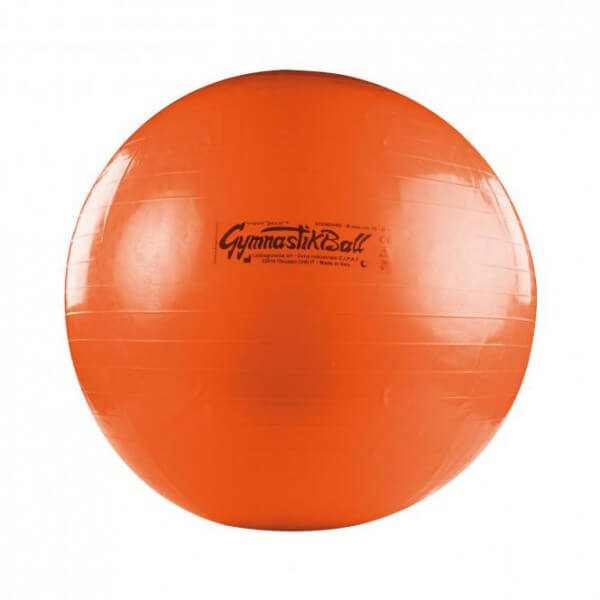 Order number: 500327.1
Package: 1 Stück
Delivery 8 to 12 days
You will receive your goods between the 30.08.2019 and 04.09.2019
Pezzi-Ball
Der Pezzi-Ball ist vielseitig einsetzbar, denn er kann sowohl als Sportgerät, als auch zum Spielen verwendet werden. Beim Sitzen auf den bunten Bälle wird neben den Muskeln auch das Gleichgewicht trainiert und verbessert. So können Therapiepatienten auf sanfte Art und Weise zu Ihrer alten Form zurückfinden. Gleichzeitig ist er auch ideal als Sitzball geeignet, denn durch das dynamische Sitzen kann der Rücken gestärkt werden und Sie fühlen sich besser.
Gymnastik-/Sitzball
aus strapazierfähigem Kunststoffmaterial
geringes Gewicht
belastbar bis zu 400 kg
in versch. Farben und Größen erhältlich
Perfekt fürs Training oder als Sitzball
Der Ball aus robustem Kunststoffmaterial ist besonders beliebt im Schulsport, aber auch für Fitnesskurse oder Gymnastikübungen im Einzeltraining. Mit diesem Fitnessball kann die Oberschenkel-Muskular einfach und trotzdem effektiv trainiert werden. Zudem ist er perfekt für Gleichgewichtsübungen. Egal ob in der Gruppe oder allein, der Pezzi-Ball ist in jeder Situation ein hilfreiches Sportgerät und das für alle Alterklassen. Kinder lernen durch den spielerischen Umgang mit den Bällen den Spaß am Sport kennen und trainieren ihre Koordinationsfähigkeit. Ältere Menschen trainieren schonend ihre Muskulatur.
Der praktische Pezzi-Ball kann aber nicht nur für sportliche Aktivitäten verwendet werden, er ist auch als Sitzgelegenheit geeignet. Der Ball fördert die aufrechte Haltung beim Sitzen und ermöglicht gleichzeitig stets in Bewegung zu sein. Dabei kann der Rücken gestärkt werden und Sie fühlen sich wohler. Zudem soll die dezente körperliche Aktivität sogar die Konzentrationsfähigkeit erhöhen.
Die Pezzi-Bälle sind in mehreren Größen erhältlich, wodurch sie für Personen unterschiedlichster Größe und für verschiedenste Anforderungen geeignet sind. Die bunten Farben sorgen für gute Laune und machen die Bälle zu einem echten Hingucker.
Lieferumfang
1 Pezzi-Ball in der gewünschten Farbe und Größe
DocCheck Shop Preisgarantie: Die Pezzi-Bälle erhalten Sie bei DocCheck Shop garantiert am günstigsten.
Further information
Customer assessment ⦁ Pezzi-Ball