Article successfully added.
neck- and knee-roll with synthetic cover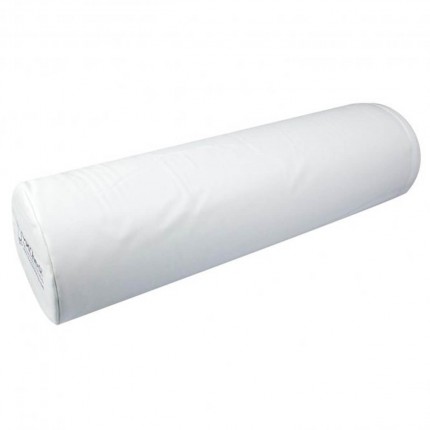 Order number: 100061.2
Package: 1 piece(s)
Neck- and Knee-roll from Dr. No
Serves therapy, general resting and supported resting of the knee-joints.
Available in 3 sizes.
material: PVC, sealed

easy-care
washable

Customer assessment ⦁ Neck- and Knee-roll
-
Super Rolle, leicht zu reinigen, nicht zu hart und nicht zu weich. Klare Kaufempfehlung.
-
Die Rolle ist robust und stabil, allerdings gibt sie auch sehr wenig nach und wirkt dadurch sehr starr. Sie ist gut abwischbar und zusammen mit dem passenden Frottee-Bezug fühlt ist sie...
-
Die Knierolle ist gut. Nicht zu hart und nicht zu weich. Und für die Praxis wichtig - hält auch häufiges abwaschen gut aus. Eine habe ich schon seit Jahren im Gebrauch und ist immernoch...
-
Endlich mal eine Knierolle auf der man Platz hat!
Meine Patienten können locker die Beine darauf ablegen ohne rechts oder links runter zu rutschen.
Leider muss man einen Bezug dafür...
-
Wie schon beim Injektionskissen gesagt: Vom Aussehen her ist es nicht gerade "hübsch" aber es funktioniert. Der Bezug ist sehr dünn und ich hoffe er reißt nicht nach ein paar Anwendungen...
-
Top Rolle! Gut abwischbar und nicht zu weich wie man andere Nackenrollen kennt. Bietet dem Patienten guten Halt. Mit dem passenden Nackenrollenüberzug eine runde Sache.
-
Die Knierolle ist pflegeleicht und widerstandsfähig. Die Breite und auch der Durchmesser sind sehr angenehm für die Patienten. Es wäre wünschenswert, wenn diese Knierolle noch in anderen...