Article successfully added.
Dr. Mach Mach 115 Untersuchungsleuchte Stativmodell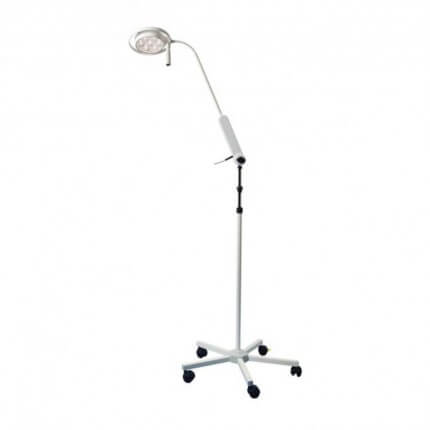 Article ID: 114998
Package: 1 piece(s)
Goods in the inlet. Delivery time longer than 8 weeks.
Mach 115 Untersuchungsleuchte Stativmodell from Dr. Mach
This halogen-spotlight leaves nothing to be desired. With this lamp you work as in day-light conditions. Color-rendering of up to Ra=96 guarantees an extraordinary luminescence-quality. Even finest color-nuances in tissue are visible. For an additional charge, lamp can be delivered with a heat-guard. Lamp-body and arms are flexible in all directions and thus additionally simplify precise positioning. With the brightness-regulation, you flexibly adjust to any light-situation. The transformer integrated into the housing completes the impression of clear design.
halogen-spotlight
optionally deliverable as floor-model with 5 casters or as wall-model
85 cm swinging radius, lamp-body and arms can be turned in all directions
luminescence (0,5 m): 50.000 Lux
pleasant day-light lighting and brightness-regulation for optimal work conditions
Technical data Mach 115
Luminescence at 0,5 m
50.000 Lux
Color-rendering index at 4300 K
96
Light-field at 0,5 m
150 mm
Color temperature
3000 K
Working distance
200 - 800 mm
Light-field at 0,5 m
150 mm
Lamp-body diameter
140 mm
Halogen bulb
12 V / 35 W
Power supply
230 V