Article successfully added.
Hwato
Moxa Cigar, Hard
Smokefree moxa cigar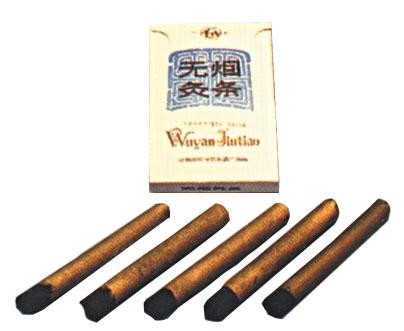 Order number: 292119
Packung: 5 Stück
ready for shipment
You will receive your goods between the 29.04.2019 and 03.05.2019
Moxa Cigar, Hard
Moxibustion is the warming up of acupuncture points. Like acupuncture with needles, moxibustion has a thousand year tradition. The Huang Di Nei Jing,
The Yellow Emperor's Primer, recommends moxibustion for illnesss caused by cold and dampness, as well as fatigue-type sickness.
for moxibustion
smoke- and odor-free
Further information
Customer assessment ⦁ Moxa Cigar, Hard