Article successfully added.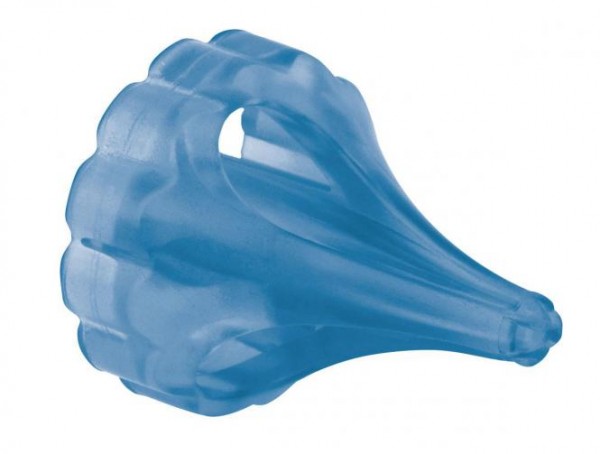 Order number: 300133.0
Package: 40 Stück
ready for shipment
You will receive your goods between the 23.08.2019 and 27.08.2019
OtoClear Tips
Bionix OtoClear Tips – Spitzen Ohrreinigung durch "Spitzen"
Die Bionix OtoClear Tips sind die Verteiler, Düsen, für das OtoClear Ohrspülsystem. Dieses Gehörgangspülgerät macht die Reinigung der Ohren und Gehörgänge gründlich und in kürzester Zeit möglich. Dadurch werden die Ohren Ihrer Patienten schnell und besonders schonend von Cerumen und Fremdkörpern befreit.
OtoClear Gentle Touch Tips
Ohrreinigung nach neuen Standards
perfekte Passform
deutlich verringerter Druck auf das Trommelfell
simple Features: 30° Sprüh-Strahl Design und perfekte Passform der Tips in den Gehörgang
innovatives Design mit Luer-Lock Anschluss
spezielle Abflusskanäle ohne Spritzwasser
Ohrenreinigung mal anders: Bionix OtoClear Gentle Touch Tips
Die Gentle Touch Tip folgt dem intelligenten Design der OtoClear Ohrspülgeräte. Das heißt, dass sich diese Düsen perfekt in den Gehörgang schmiegen, um eine Rundumreinigung der Ohren zu erzielen. Was fällt weg? Nun muss man nicht mehr mit der Curette hantieren. Auch das mehrfache Hin- und Her- und Rundherumdrehen der Ohrspül-Geräte ist nicht mehr erforderlich. Der Grund dafür liegt im innovativen 3-Strahl Design der Bionix OtoClear Ohrreinigungs-Geräte. Dadurch folgen die Geräte höchsten Standards und sorgen für eine nahezu angenehme Ohrenreinigung für den Patienten. Das Ohr wird von Cerumen, Keratin und Fremdkörpern befreit und schonend gesäubert. DocCheck bietet OtoClear Tips für die höchst hygienische Verwendung des OtoClear Systems an. Sie erhalten gleich eine größere Menge an Ohrspülgeräte-Tips, um stets für die Ohrspülung gerüstet zu sein.
Lieferumfang
1 Packung OtoClear Tips von Bionix
DocCheck Shop Preisgarantie: Bionix OtoClear Tips für Ohrspülgeräte erhalten Sie bei DocCheck Shop garantiert am günstigsten.
Further information
Customer assessment ⦁ OtoClear Tips